All Case Studies

Through its portfolio company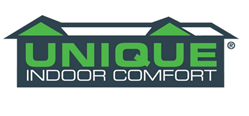 Acquired
5 leading providers of residential HVAC, plumbing and electrical services
Unique Indoor Comfort
Grove Mountain Partners, a leading Atlanta-based investment firm, retained RKCP to source opportunities for its home services platform, Unique Indoor Comfort.
RKCP identified 5 best-in-class opportunities in residential heating, air conditioning, plumbing and electrical services including A-TOTAL Plumbing, Canella Heating & Air Conditioning, Carolina Custom Air, Rye Heating & Air Conditioning, and Parrish Services.
Through a combination of strong organic growth and several add-on acquisitions, the business grew revenues over 6x.
Unique Indoor Comfort was subsequently purchased by Ace Hardware which is supporting the company's growth through additional financial and operational resources.