All Case Studies

Through its portfolio company

Acquired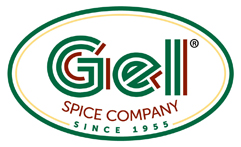 Gel Spice
Kaninos Capital, a leading investor in the food and consumer sector having completed transactions with total value in excess of $8 billion, retained RKCP to identify acquisition opportunities for its portfolio company Olde Thompson.
RKCP identified Gel Spice, a leading manufacturer and packager of spices, seeds, and baking ingredients headquartered in New Jersey.
Olde Thompson acquired Gel Spice, becoming the largest provider of private label spices in the United States.
The acquisition expanded Old Thompson's bi-coastal manufacturing footprint with full packing and distribution capabilities.
Olde Thompson and Gel can now provide a complete solution to major retailers for all their private label offerings including premium and organic spices, lower priced value spice options, extensive packaging options from small bottles and pouches to large bottles and bulk formats.